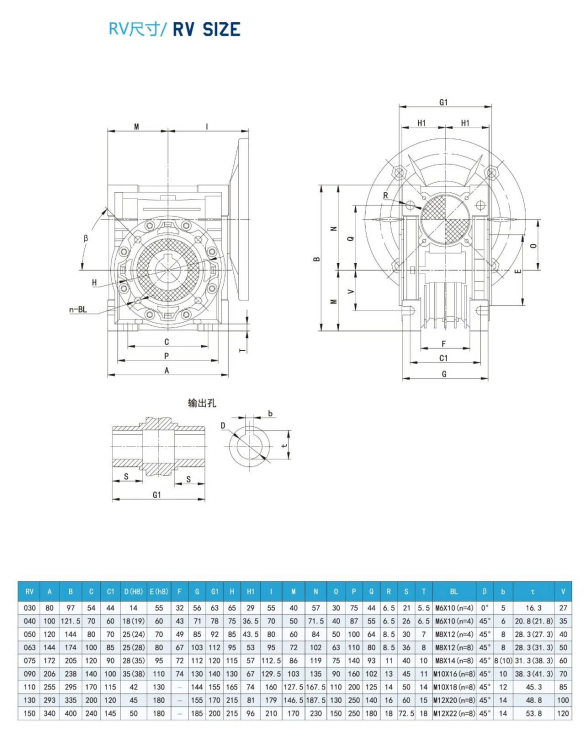 Advantages of NMRV Worm Gearbox
·
Quick stop function
·
For a general gear reducer, it takes 5 to 10 seconds for the stop time, but for the RV series, the stop state could be reachede with only 2 to 5 seconds.
·
High safety
·
The NMRV worm gearbox adopts a different way compared with the traditional one that it doesn't need the sprocket and pulley. What's more, transmission structure is not exposed so that injuries of operator could be reduced.
·
Good protection
·
Grade IP55 is adopted which has good isolation for dust and moisture.
·
Excellent thermal conductivity
·
The NMRV worm gear is equipped with the cooling ribs, so that the body has excellent thermal conductivity and low temperature-rising.
·
Long service life
·
The worm gearbox operates smoothly with low noise which is suitable for long-term contact work in harsh environments.